Please consider checking out some of our sponsors, they make this website possible.

Vacaville Veterans Memorial Building
549 Merchant St. Vacaville, CA 95688
(707) 447-6354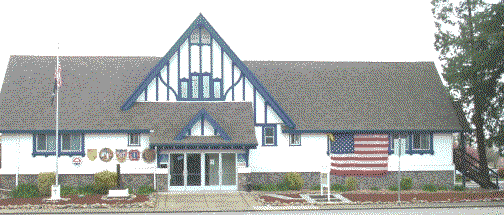 Robert E. Sauerwein Memorial Hall
Vacaville Veterans Memorial Building Governing Board Meetings
4th Tuesday of each month beginning at 7:00 PM
RENT OUR HALL! A GREAT PLACE TO HAVE A PARTY, RECEPTION, REUNION, ETC?
Click Here To See What We Have to Offer!

Click here to see a video about the veterans right to salute from an Astronaut!!
Click here for Astronaut Buzz Aldrin's VetSalute website!

~NORTH BAY STANDDOWN WEB LINK~
"A Handup Not A Handout"
~~~ October 11,12,13, 2016 ~~~

~~A WARNING TO ALL VETERANS~~
FROM THE DEPT. OF VETERANS AFFAIRS
EVERY VETERAN Needs to Click Here and Read!!

THE VETERANS ORGANIZATIONS OF THE
VACAVILLE VETERANS MEMORIAL BUILDING ASSN.

Please click on a logo to check out each organization's pages
More of Our Pages


VACAVET'S CALENDAR OF EVENTS!


Check out our calendar of upcoming and current events

THESE EVENTS ARE OPEN TO THE PUBLIC!
(Click the above link to see what is going on!)
V FW / Brotherhood Crabfeed coming
Details on the What's Happening page

CHECK OUT OUR "VETERAN'S LINKS" PAGE
WE HAVE MANY HELPFUL WEBSITES FOR VETERANS AND MILITARY

A Message For Those Who Are Currently or Have Recently Served
We, the veterans of Vacaville have something to say that you should know

Click Here to Read "Kelli's Heroes"
Kelli Germeraad is a local Veterans Advocate and author of a column in the Vacaville Reporter
Click the link above to read her latest!

SOLANO COUNTY VETERANS SERVICES OFFICES
| | |
| --- | --- |
| FAIRFIELD VA SERVICE OFFICE | VALLEJO VA SERVICE OFFICE |
| 675 TEXAS STREET Suite 4700 | 401 AMADOR ST. |
| FAIRFIELD, CA 94533-6340 | VALLEJO, CA 94590 |
| Phone: (707) 784-6590 | Phone: (707) 553-5261 |
| Fax: (707) 784-0927 | Fax: (707) 553-5672 |

Please Tell Others About Our Web Site!
---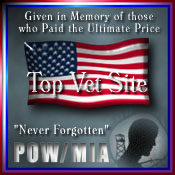 This page was last updated 03/14/2016

Want to join a veteran's organization?
Call the Hall, or contact one of the organizational officers (see their web page)

Some pages on our web site are linked to or have been created with Adobe Acrobat.
Download the free Reader here:
http://www.adobe.com/products/acrobat/readstep2.html
E-Mail the Webmaster
Karl Heeren
Please limit to issues regarding this website only (broken links, etc.)
If you have questions for any of the veteran organizations please
Call the vets hall at (707) 447-6354