The Vacaville Veterans Events Calendar
All of the events listed on this page are open to the public!
(unless otherwise noted)
We especially invite and welcome active duty personnel!

North Bay Operation Hand Up is pleased to announce the upcoming North Bay Stand Down
on October 17, 18, and 19, 2017 at the Dixon Fairgrounds in Dixon, California.
In these uncertain times, the North Bay Stand Down is more relevant than ever. Organizers are planning the sixteenth annual event to
include local community, County, and Veterans Administrations benefits, services, and resources for returning
Operation Iraqi Freedom/Operation Enduring Freedom Veterans, families of those still serving overseas, the
families of those who made the ultimate sacrifice while serving our country, and homeless veterans who served
their country honorably. As in past years, the success of this event depends largely on the willingness of
those in the community to serve as volunteers or donate cash to the cause. The focus of this three-day event
is on Veterans in need of help, especially those who are homeless or at-risk in our communities. Thanks to the
generous donation of time, goods and money from the communities of Napa, Solano, Sonoma and Yolo counties, the
North Bay Stand Down has been a resounding success over the last fifteen years, serving over 2,700 veterans and
300+ family members. More than just a three-day encampment, the North Bay Stand Down represents our community
saying, "Welcome home!" to our Veterans. Please join us from October 16th (set up day) through the 20th
(tear down day) in giving our Veterans "A hand up - not a hand out".

American Legion Post 208 is hosting a fundraiser dinner on August 12th.
Please see the flyer below if you would like to purchase tickets and thanks again for your support.
---
---
National POW-MIA Recognition Day Ceremony -Friday Sept. 15, 2017
Time: 1330 PM // Where: Travis AFB- Base flagpole-Wing Headquarters
Who: Open to anyone with base access
Veterans Organizations, Auxiliaries and area veterans leadership is strongly encouraged to attend.

Why: Ceremony to honor the service and sacrifices of our former POW's, and their families,
as well as the families of those still listed as missing in action from their military service.
Event will include guest speaker and the Vacaville High School Band.

For more information or to answer any questions about the Ceremony, please contact TSgt. Jason Jesse at 919-223-1385
or via email: Jason.Jesse@us.af.mil

Travis will host a 24 hour Run/Walk which begins on Thursday Sept. 14, 2017 at 1300 hours and concludes when the ceremony begins. Anyone wishing to participate in the run is asked to contact: marcus.hewett@us.af.mil or 707-424-7804
---
---
Attention Korean War Veterans

IMPORTANT WARNING for VETERANS from THE DEPARTMENT OF VETERANS AFFAIRS
- VETERANS BEWARE -

Forwarded by Kevin Secor,
VSO Liaison, Office of the Secretary of the Department of Veterans Affairs.

An organization called Veterans Affairs Services (VAS) is providing benefit and
general information on VA and gathering personal information on veterans.
This organization is not affiliated with VA in any way.

VAS may be gaining access to military personnel through their close resemblance
to the VA name and seal. Our Legal Counsel has requested that we coordinate
with DoD to inform military installations, particularly mobilization sites, of this
group and their lack of affiliation or endorsement by VA to provide any services.
In addition, GC requests that if you have any examples of VAS acts that violate
chapter 59 of Title 38 United States Code, such as VAS employees assisting
veterans in the preparation and presentation of claims for benefits, please pass
any additional information to Mr. Daugherty at the address below.

Michael G. Daugherty
Staff Attorney
Department of Veterans Affairs
Office of General Counsel (022G2)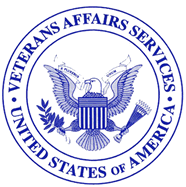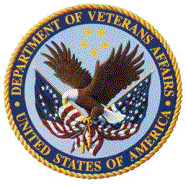 "Look-Alike" logo "Real" VA logo

Check out what's happening elsewhere in Solano County
(NOTE: Link will take you away from Vacaville Veterans website and to Solano County's calendar page)

This page was last updated 08/22/2017

Return to top of page

Return to Vacaville Veterans Main Page