VETERANS OF FOREIGN WARS
of the UNITED STATES

The Buddy Poppy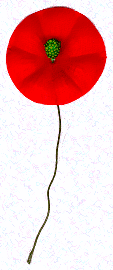 ---

Buddy Poppy

Inspired by Col. John McCrae's "In Flanders Fields," a poem about those who fought and died in France during World War I, the poppy is distributed by veterans organizations around the world as a memorial flower.

Since 1922, the artificial Buddy Poppy has been dispensed by the VFW as a means of raising funds to help needy and disabled veterans, dependents of veterans, widows and orphans of deceased veterans.


Learn more about the Buddy Poppy program here.





Back to Top of Page

Return to VFW Page