Vacaville Veterans
POW / MIA and KIA Remembrance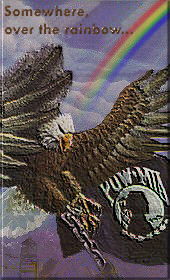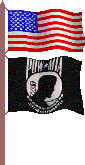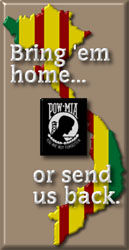 Some Gave All, All Gave Some
This page is dedicated to the memory of all our comrades who are Prisoners of War, Missing in Action
or gave the ultimate sacrifice to protect the freedom's that we enjoy. Members of all the Vacaville veterans organizations are committed to
ensuring that our government receives a full accounting of our country's POW and MIA's from all wars.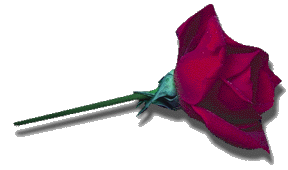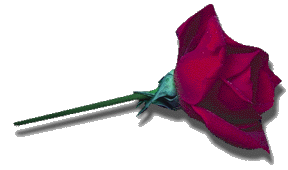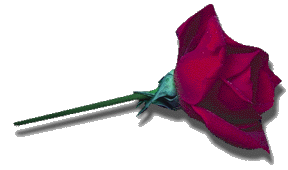 WWII Remains Identified: Alabama Sailor John Austin
is Credited with Saving 15 Lives at Pearl Harbor
Click Here for American Military News' Full Article and Photo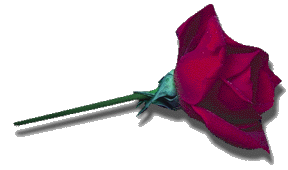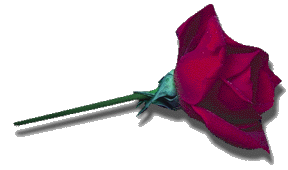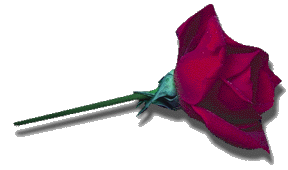 A formal repatriation of remains from Vietnam ceremony was held on July 8, 2018
at the Da Nang International Airport in Vietnam.
Click Here for the Full Article on theveteranssite.com blog

"Those Who Have Made The Ultimate Sacrifice
For Our Freedom and Liberty
Will Never Be Forgotten "




"And They Who For Their Country Die,
Shall Fill an Honored Grave.
For Glory Lights the Soldier's Tomb
and Beauty Weeps the Brave"
—Joseph Drake

SOLANO COUNTY CASUALTIES in the CURRENT CONFLICTS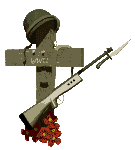 OPERATION ENDURING FREEDOM
03/04/02 Specialist ADAM G. KINSER, U.S. ARMY

OPERATION IRAQI FREEDOM
03/23/03 L-Cpl MICHAEL J. WILLIAMS; U.S. MARINES
02/10-04 MSgt JUDE C. MARIANO; U.S. AIR FORCE
04/04/04 Specialist CASEY SHEEHAN; U.S. ARMY
04/09/04 Sgt ELMER C. KRAUSE; U.S. ARMY
04/15/04 SSgt JIMMY J. ARROYAVE; U.S. MARINES
09/19/04 L-Cpl PHILLIP G. WEST; U.S. MARINES
01/26/05 1Lt DUSTIN M. SHUMNEY; U.S. MARINES
10/10/05 SSgt JERRY L. BONIFACIO; U.S. ARMY
02/17/06 SrA ALECIA S. GOOD; U.S. AIR FORCE
07/22/07 Sgt SHAWN G. ADAMS; U.S. ARMY
06/24/08 Sgt. RYAN CONNALLY; U.S. ARMY
03/28/12 Cpt. FRANCIS D. IMLAY, JR.; U.S. AIR FORCE

THE FINAL INSPECTION
The soldier stood and faced God, Which must always come to pass.
He hoped his shoes were shining, Just as brightly as his brass.
"Step forward now, you soldier, How shall I deal with you?
Have you always turned the other cheek?
To My Church have you been true?"
The soldier squared his shoulders and said, "No, Lord, I guess I ain't.
Because those of us who carry guns, Can't always be a saint.
I've had to work most Sundays, And at times my talk was tough.
And sometimes I've been violent, Because the world is awfully rough.
But, I never took a penny, That wasn't mine to keep....
Though I worked a lot of overtime, When the bills got just too steep.
And I never passed a cry for help, Though at times I shook with fear.
And sometimes, God, forgive me, I've wept unmanly tears.
I know I don't deserve a place, Among the people here.
They never wanted me around, Except to calm their fears.
If you've a place for me here, Lord, It needn't be so grand.
I never expected or had too much, But if you don't, I'll understand."
There was a silence all around the throne, Where the saints had often trod.
As the soldier waited quietly, For the judgment of his God.
"Step forward now, you soldier, You've borne your burdens well.
Walk peacefully on Heaven's streets, You've done your time in Hell."

~author unknown~

IF YOU EVER SEEN A COIN PLACED ON SOMEONE'S GRAVE, HERE IS WHAT IT MEANS
A coin left on a headstone lets the deceased soldier's family know that somebody stopped by to pay their respects.
A Penny, means you have visited.

A Nickel, means that you and the deceased went to boot camp together.

A Dime, means that you served together.

A Quarter is very significant, because it means that you were there when that soldier died.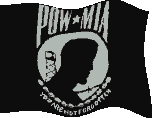 With the passage of Section 1082 of the 1998 Defense Authorization Act
during the first term of the 105th Congress, the POW/MIA Flag is specified to fly each year on:
Armed Forces Day—Third Saturday in May
Memorial Day—Last Monday in May
Flag Day—June 14
Independence Day—July 4
National POW/MIA Recognition Day—Third Friday in September
Veterans Day—November 11

Click here to learn more about the POW-MIA flag and how it came into being.
(acrobat reader required to view.pdf file)

18 YEARS LATER; FIRST GULF WAR CASUALTY LAID TO REST
By RON WORD, Associated Press Writer Ron Word, Associated Press Writer – Fri Aug 14,2009 at 2:08 pm ET
JACKSONVILLE, Fla. – Navy pilot Scott Speicher, the long-missing first casualty of the first Gulf War, was finally laid to rest Friday in his adopted hometown as thousands of people lined the streets to watch a funeral procession pass his school, church and former military base.
Speicher was shot down in 1991 on the first night of the Gulf War. For more than 18 years, no one knew if he was killed or being held prisoner in Iraq until his remains were discovered in the desert, west of Baghdad, earlier this month.


"...the soldier above all other people prays for peace,
for he must suffer and bear the deepest wounds and scars of war."
-- General Douglas MacArthur

SOLANO COUNTY HAS A VA NATIONAL CEMETERY
The Sacramento Valley National Cemetery
Located on Midway Rd. 1 mile south of I-80
Follow the Signs
The 561 Acre National Cemetery will serve veteran's needs for the next 50 years.
Improvements are ongoing.
The first burial took place on Monday October 16, 2006
The official dedication was in spring 2007
FOR INFORMATION ABOUT BURIAL AND ELIGIBILITY
CALL THE CEMETERY STAFF AT (707) 693-2460
TO SCHEDULE BURIALS CALL (800) 535-1117
Visit The Sacramento Valley National Cemetery's Website
More information on the VA's National Cemetery Administration is available on its website
http://www.cem.va.gov
Links to related sites:
Max Loffgren's 1955 Chevy dragster page.


Watch Max Loffgren's '55 Chevy POW-MIA Tribute Car "Light 'em Up" on You Tube



Library of Congress Vietnam Era Prisoner of War/Missing in Action Database
Visit the Defense Prisoner of War/Missing Personnel Office (DPMO) Website at
http://www.dpaa.mil, or call (703) 699-1169.

This page was last updated on: 01/15/2019

Return to Top of Page

Return to Vacaville Veterans Main Page