A Message
To Those Who Are Currently Serving
In Our Military Services, From America's Veterans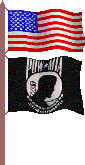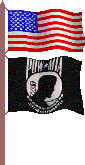 We pledge our support to you and your families when you go in harm's way,
and upon your return home. We will always honor your service to our country.
Our war and the experiences we had upon our homecoming will not be the same as yours.
Do not think that because the American people wavered
in their support of Veterans of previous conflicts that they will do the same to you,
we will never let this happen.
We are proud of our service, and we are proud to support
you in yours. We will continue our advocacy to both preserve and enhance those
benefits and programs rightfully deserved by your honorable sevice.
Your Vacaville veterans organizations will welcome you among our ranks upon your
safe return to the community you have safeguarded
GOD BLESS YOU!

"Hope and Pride"

We are those who have "Been There, Done That and Got the T-Shirt " in times past. Just as you are now doing.
It is important you understand that Veterans Service Organizations (VSOs) are not just "Clubs" for hanging out in. Your membership and your dues help us to not only serve the community but each other. We also work hard for those benefits and rights that you have EARNED by serving your country. The larger our numbers, the louder our voice in congress. We can also help you to learn about those benefits and to fight for the benefits you were promised.

DID YOU KNOW?
Once you have served honorably for at least 90 days, YOU ARE A VETERAN!
Those currently serving are immediately eligible to join most of the major veterans organizations!
Some of those organizations have different offers regarding dues. If you are actively serving many may offer the first year dues free.

It was Veterans Service Organizations (VSOs) that came up with the ideas for,
and pushed Washington D.C. to establish (among other things):
The U.S. Flag Code
The VA Health Care System
The G.I. Bill

NOT CONGRESS!
WE NEED YOUR MEMBERSHIP!!

JOIN UP and AS A TEAM WE VETERANS can HELP EACH OTHER and our COMMUNITIES!

---

Back to Top of Page

Return to Vacaville Veterans Main Page